GeoForce Energy is a leading Vancouver WaterFurnace dealer and installer. WaterFurnace International products will help you reduce your carbon footprint and utility bills at the same time for both residential and commercial applications.
WaterFurnace geothermal systems use the free, renewable energy found in your own back yard to save up to 70% on heating, cooling, and hot water costs.
Choosing WaterFurnace International Commercial Comfort System Is Simply Smarter
Properly designing and installing a geothermal or water-source heat-pump system for a commercial, industrial or institutional facility requires state-of-the-art equipment and people who are experts in their fields. WaterFurnace can provide this and more: design, check tests and start-up. We also can provide expertise in the installation of earth loops.
We work with customers every step of the way to make sure they get the right system for the job, large or small. And we provide customer support to ensure the system works the way it was designed to. For more information on the commercial WaterFurnace International Comfort Systems GeoForce Energy can provide for your business, please click here.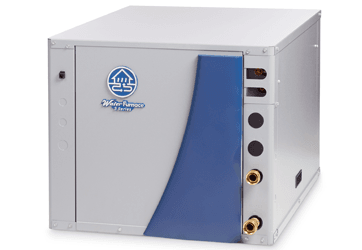 Geothermal vs. Ground Water vs. Water Furnace
Geothermal energy has been used to heat and air condition buildings for several decades, and, during that time, these geothermal systems have been called many different things. Some of the more popular variations include geo-thermal, geoexchange, ground-water, ground-water assisted, ground-water-source, water-to-water, and even our company name, water furnace heating and cooling.
All of these terms, though, convey the same thought: use of geothermal heat pump technology to tap the energy in the earth's surface and drive a heating and air conditioning system for both residential and commercial uses. The result is a green or natural heat pump that saves energy and benefits the environment.
GeoForce Energy offers professional commercial and residential WaterFurnace International products in our projects in Vancouver, West Vancouver, Squamish, Whistler, Tsawwessen, Burnaby, Richmond, Ladner, New Westminster, Surrey, Delta, White Rock, Cloverdale, Langley, Walnut Grove, Aldergrove, Port Moody, Port Coquitlam, Abbotsford and Metro Vancouver.